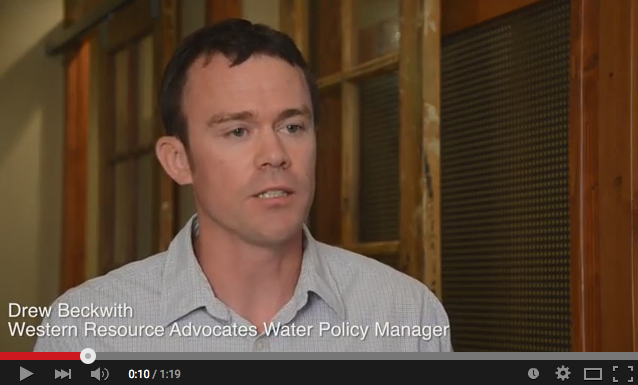 The latest draft of the Colorado Water Plan is headed in the right direction, but the final draft still needs some actionable and specific steps.
Drew Beckwith, Water Policy Manager for Western Resource Advocates, says the plan needs these actionable steps to ensure future generations have a secure water future:
keep the public engaged and maintain inclusiveness
create screening criteria so the water plan doesn't support any project, but only the best projects for Colorado going forward
increase funding for healthy river flows and projects that create the environmental and recreational benefits we all love and enjoy in Colorado
eliminate the consideration of large trans-mountain diversions
From our agriculture to our outdoor industries to our communities and wildlife, Colorado's rivers play an important role in our state's Western way of life.
Take action now: it's the final public comment opportunity and we need all hands on deck to stand up for Colorado's rivers.
---