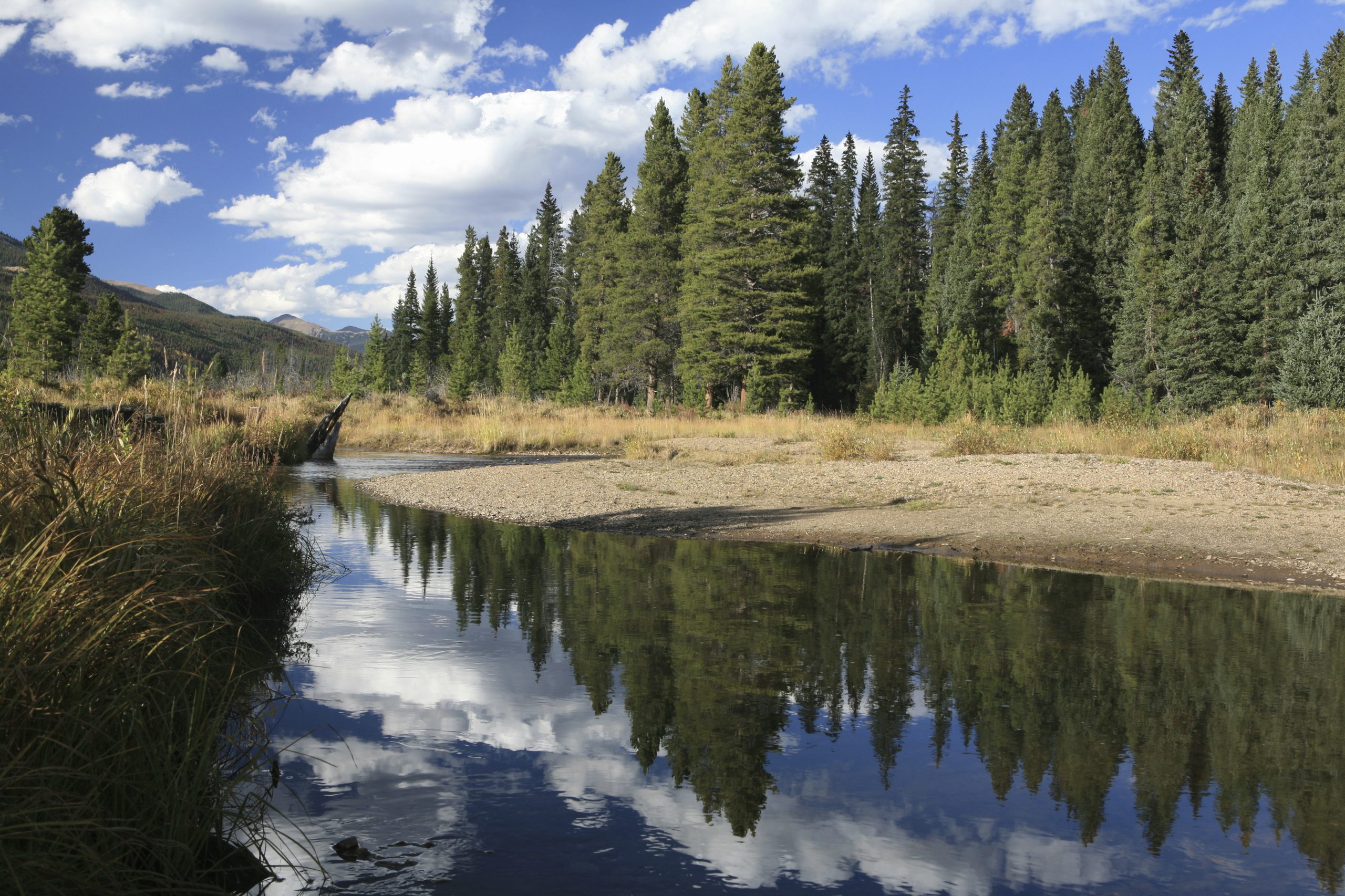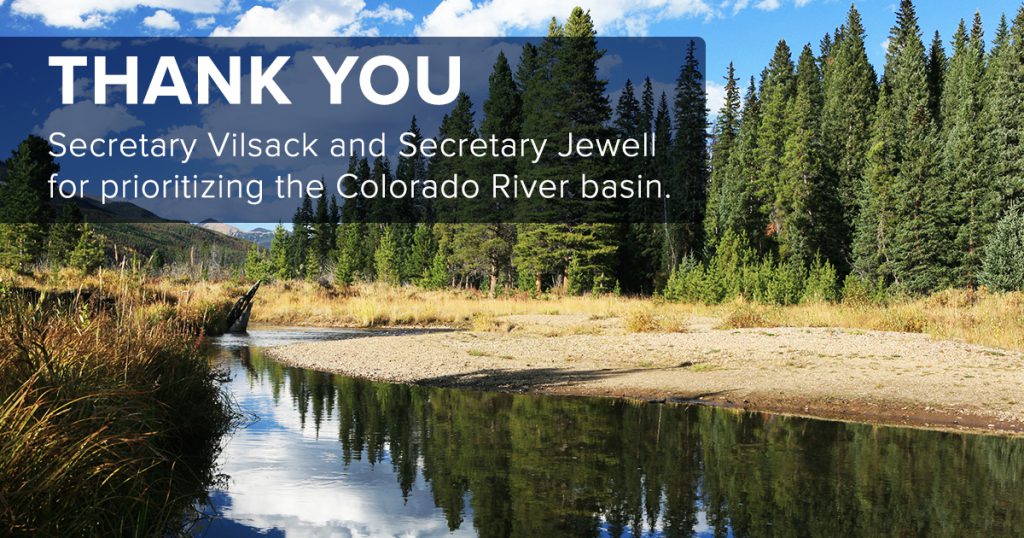 Announcement Responds to Calls from Conservation Leaders, Gov. Hickenlooper, Sen. Bennet for Greater Coordination Between Federal Grant Programs to Protect Communities and Critical Water Resources
 Denver, CO – National conservation and sportsmen groups hailed the Obama Administration's announcement today of coordination between two major federal water conservation grant programs as an important step toward addressing the drought in the West and protecting communities, wildlife habitat, recreation and limited water resources in the Colorado River Basin.
The U.S. Department of the Interior (DOI) and the U.S. Department of Agriculture (USDA) announced today that they will enhance coordination in the Colorado River Basin between DOI's WaterSMART grant program and USDA's Environmental Quality Incentive Program (EQIP). The WaterSMART program provides grants to improve community water delivery systems and infrastructure, while EQIP implements on-farm water conservation practices and improvements.
The Administration also announced $5.2 million of new EQIP funding for existing WaterSMART grant coordination and an additional $10 million for coordination in fiscal year 2017 across the country. This comes on the heels of an announcement in May from DOI's Secretary Sally Jewell of nearly $50 million in investments through Interior's WaterSMART program in western water conservation and water reuse projects.
"This a big win for the millions of Americans who depend on the Colorado River for drinking water, recreation and their jobs," said Taylor Hawes, director of The Nature Conservancy's Colorado River Program. "For conservation efforts on farms to have a real impact, we need these two important grant programs to work together. We appreciate that the Department of Agriculture and the Interior Department have responded to local concerns and taken action to give the basin the attention it needs now."
"Sportsmen, locally and across the country, come to the Colorado River Basin to enjoy unmatched hunting and fishing, but persistent drought threatens the fish and wildlife habitat that defines our way of life," said Jimmy Hague, director of the center for water resources at the Theodore Roosevelt Conservation Partnership. "We applaud Secretary Vilsack and Secretary Jewell for taking action to better coordinate programs that help foster a drought-resilient future for the Colorado River Basin and protect the lifeblood of this habitat—our rivers."
"The Colorado River could become the next drought crisis, and better coordination across federal agencies is critical to addressing the imbalance between the demand for Colorado River water and the supply in a way that benefits all water users and keeps rivers healthy," said Kevin Moran, senior director of the Colorado River Program at the Environmental Defense Fund. "Senator Bennet and Governor Hickenlooper have provided tremendous leadership in working with groups and stakeholders throughout the basin to ensure federal agency coordination happened now."
"The Colorado River is the hardest working river in the West, and the areas it serves are being hit by the triple whammy of drought, increasing temperatures and population growth, said Matt Rice, director, Colorado Basin Program at American Rivers.  "This kind of coordination is integral to protecting everything that depends on the river – our cities, agriculture, environment, and economy."
"Tens of millions of Americans—not to mention countless birds and other wildlife—depend on a healthy Colorado River Basin," said Karyn Stockdale, director of western water for the National Audubon Society. "Improving our water conservation efforts requires cooperation and we applaud Secretary Jewell and Secretary Vilsack for their leadership in providing incentives and a sustainable path in tackling the severe drought threatening both local communities and wildlife habitat."
"Trout Unlimited is partnering with ranchers and farmers in the Colorado River Basin on solutions that upgrade water systems while delivering benefits for rivers and fish," said Scott Yates, director of TU's Western Water and Habitat Program.  "Collaboration is the key to our water future—and this effort to improve coordination among federal agencies will help us maximize the impact of these win-win projects."
"The Colorado River has carved some of our country's most awe-inspiring landscapes," said Bart Miller, Healthy Rivers Program Director at Western Resource Advocates. "This improved coordination on water efficiency funding will help ensure the Colorado River continues its history as a beacon for river enthusiasts from around the country and around the world."
Today's announcement follows a Presidential Memorandum issued by the Obama Administration earlier this year that directed increased on-the-ground coordination among federal agencies, including DOI and USDA, to better utilize their resources to combat the drought and protect vital water resources in drought stricken areas like the Colorado River Basin. The announcement represents DOI and USDA's recognition that the basin needs critical attention – and that both departments are committed to working together to build drought resilience in the West.
In addition to the crucial coordination announced today, conservation and sportsmen groups—including the National Audubon Society, American Rivers, the Theodore Roosevelt Conservation Partnership, Trout Unlimited, The Nature Conservancy, Western Resource Advocates, and Environmental Defense Fund—continue to call on Congress to enhance funding for water conservation programs and ask Secretary Jewell to improve the criteria for conservation programs to benefit wildlife habitat and the health of the Colorado River.
---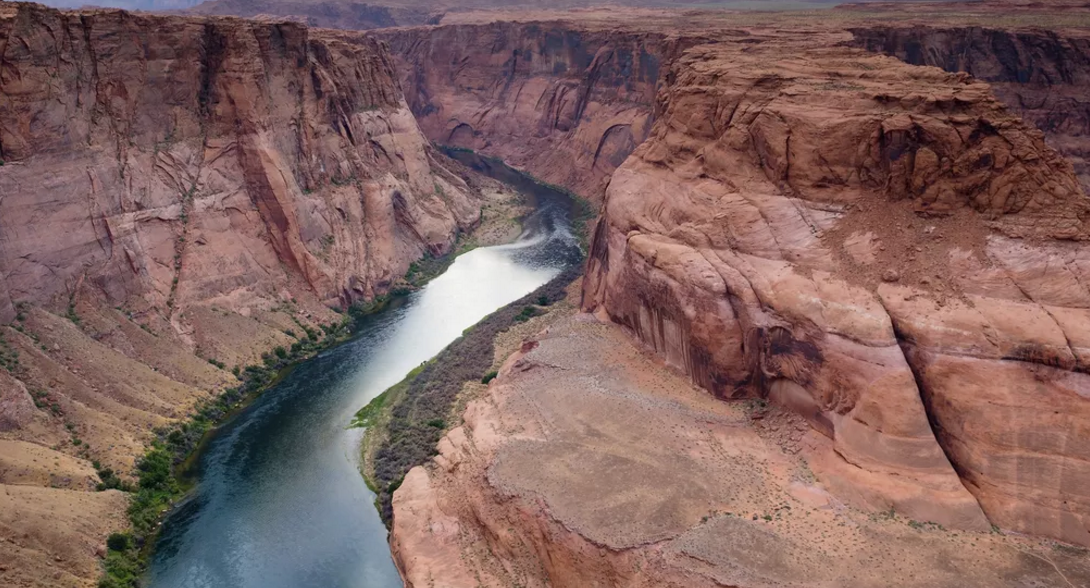 Sep 19, 2016 -
This interview with John Fleck, a former water reporter and current Director of the Water Resources Program at the University of New Mexico...