Four points we can ALL get on board with for Colorado's Water Plan.
Take action to let Gov. John Hickenlooper know these conservation essentials must be in the statewide Colorado Water Plan. Learn more about these essentials in the Water For Colorado Get On Board! Infographic.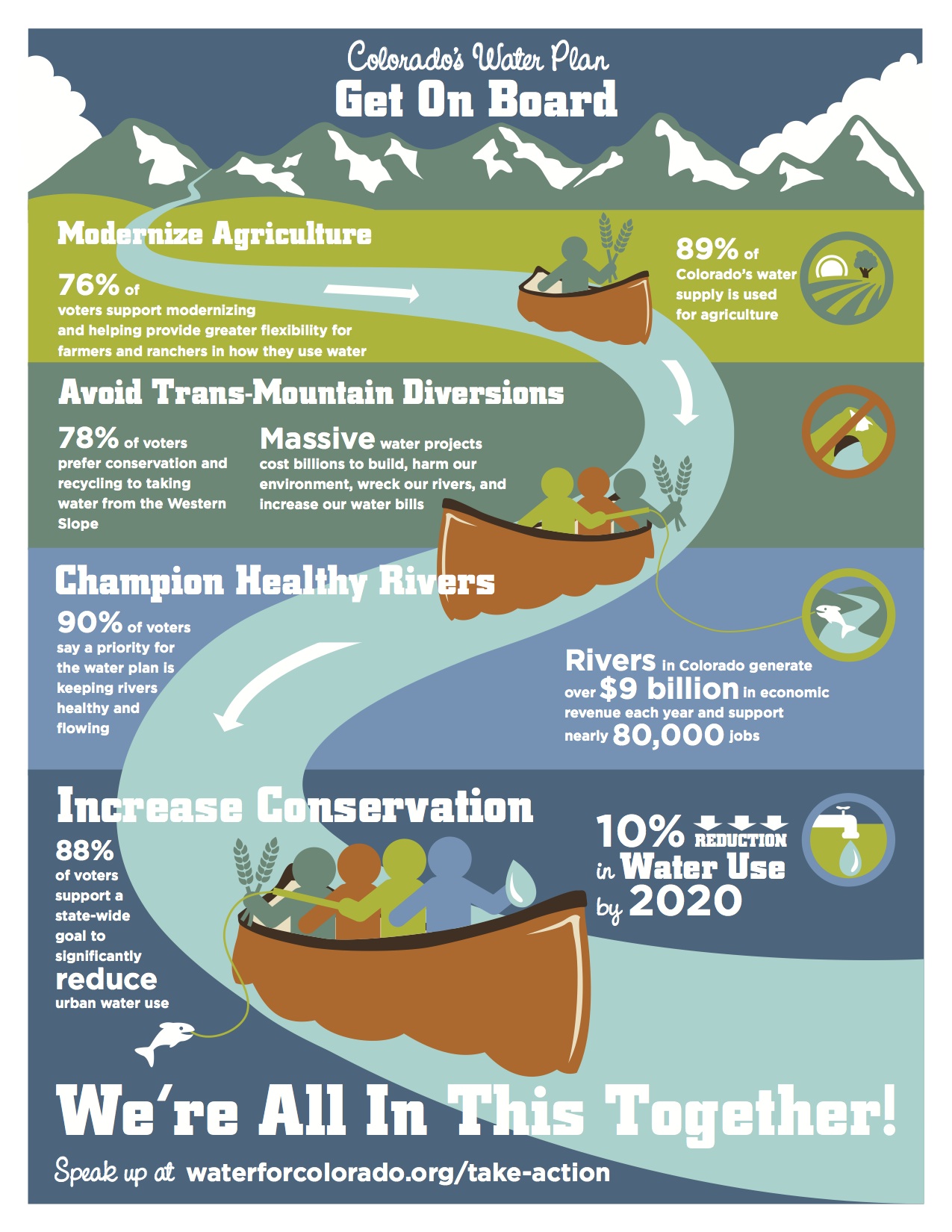 ---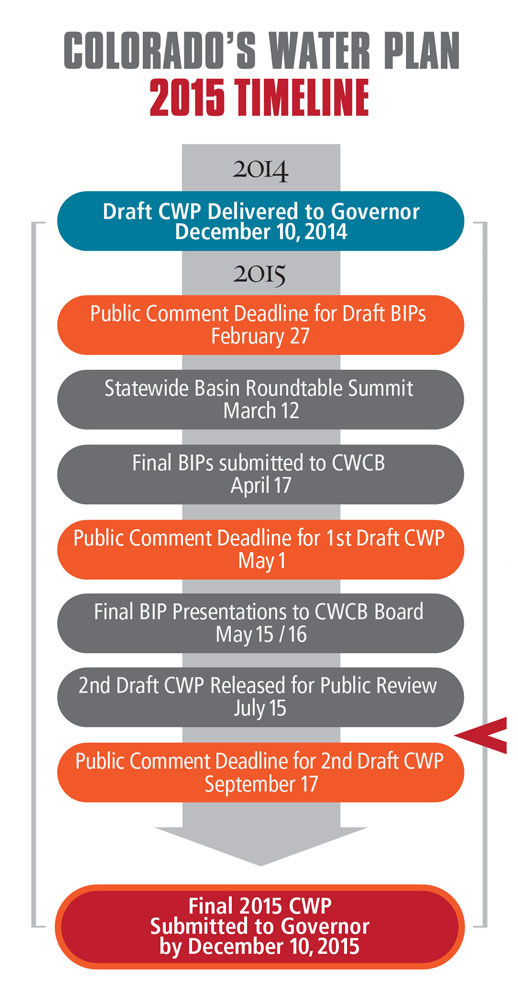 May 26, 2015 -
What's up next for the Colorado Water Plan? The second draft, which is due to be released on July 15, 2015.