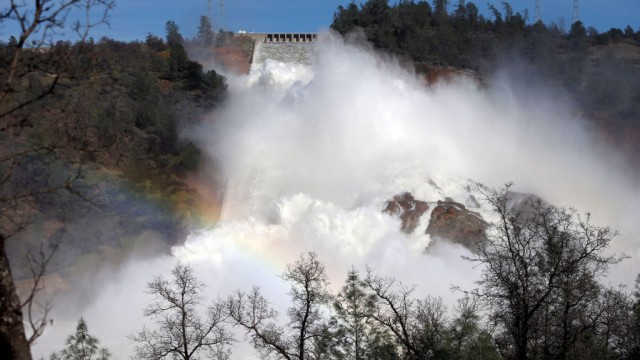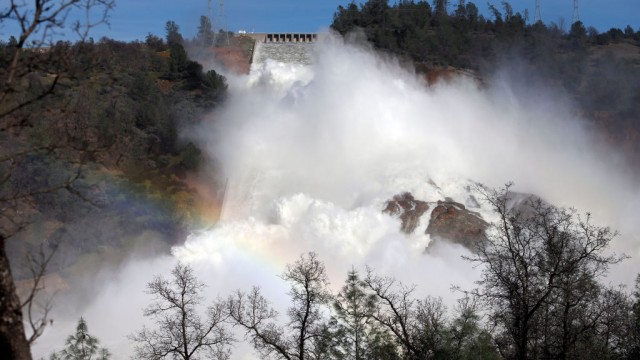 Today is World Water Day, intended to highlight the importance of fresh water, promote its sustainable management, and focus on actions needed to protect and conserve this critical, life-sustaining resource.
These actions take many forms, but investing in new and aging infrastructure has been receiving the most attention of late due, in part, to the recent failure of the spillway at Oroville Dam in California and the prospect of Congress taking up a much-needed $1 trillion infrastructure package to address critical needs across the country.
Without a doubt, maintaining and improving water supply reliability requires new investments. The American Society of Civil Engineer's (ASCE) 2017 Infrastructure Report Card highlights the need for $300 billion of water-related investments out of a total $4.6 trillion needed for infrastructure more generally over the next decade. These are primarily projects with a strong public interest — such as water supply and flood control purposes — that protect and support the basic needs and economic activities of all communities.
There are several federal programs with a demonstrated success in making infrastructure-related investments that support sustainable water use, healthy rivers and facilitate much-needed public-private partnerships. These include WaterSMART at the Department of the Interior; the Rural Utilities Service program at the Department of Agriculture; and the Clean Water and Drinking Water State Revolving Funds at the Environmental Protection Agency (EPA).
Collectively, these and other programs that focus on conservation and watershed improvements are the backbone of making efficient and sound infrastructure improvements that address today's water resource challenges.
For example, during the past eight years, Interior invested $450 million in WaterSMART, conserved over 1 million acre-feet of water (enough to supply the Phoenix metropolitan area), and leveraged another $1.3 billion of non-federal money to build almost $2 billion in projects.
Water resource programs across Interior, Agriculture, EPA and the Army Corps of Engineers (COE) are critical elements of an overall strategy to leverage significant non-federal investments to implement durable solutions that stretch limited supplies, improve watershed health, support economic activity and contribute to investments needed for aging infrastructure.
Unfortunately, the Trump administration's recent budget framework threatens many of these programs with cuts or elimination at a time when it is most important to support the infrastructure needs of communities. While the details are still unclear, the proposed 31 percent, 21 percent, 16 percent and 12 percent cuts to the EPA, Agriculture, COE and Interior, respectively, leave little room to adequately fund important programs to address the needs identified by ASCE.
While the budget framework highlights a $24 million increase in EPA water programs and the hope for more private investment, it also documents the elimination of approximately $2 billion from programs already discussed. These cuts conflict with the bipartisan call for more infrastructure spending and the recognized risk posed to many communities due to growing water resources challenges, particularly in the arid American West.
Compounding the impacts are the reduction in personnel that would result from the proposed budget, either slowing permitting activity or short-circuiting compliance with key environmental laws that protect communities, landowners and our country's natural heritage.
Fortunately, many of the existing water resource programs have broad support in Congress. A sustained level of adequate funding for existing programs, along with an infrastructure package focused on high-priority new facilities and the rehabilitation of aging infrastructure, will produce jobs and other economic benefits, improve the sustainable use of water resources, and well-position regional and local economies for the long-term.
Notwithstanding a wet winter in California and other parts of the West that has provided some measure of drought relief, water remains a scarce resource with projections indicating even less availability in the future. Now is not the time for the federal government to lessen its commitment to clean and reliable water supplies.
Mike Connor is the former deputy secretary of the Interior and commissioner of the Bureau of Reclamation. This op-ed first appeared on TheHill.com. 
---