By Jared Romero and Beatriz Soto
Water impacts every aspect of life in Colorado, and therefore impacts every Coloradan. Ensuring equitable access to clean, safe drinking water as well as healthy and accessible outdoor spaces is essential. Colorado's Water Plan, developed in 2015 and currently undergoing an update, is open for public comment through the end of September. This is a critical civic engagement opportunity, and an opportunity for everyone to make their voices heard in ensuring that the plan rises to meet the challenges facing our communities and water supplies at this moment. Historically excluded and misrepresented communities such as Latinos, communities of color, tribal nations and low-income Coloradans want and need to be a part of the solutions to combat climate change and water insecurities.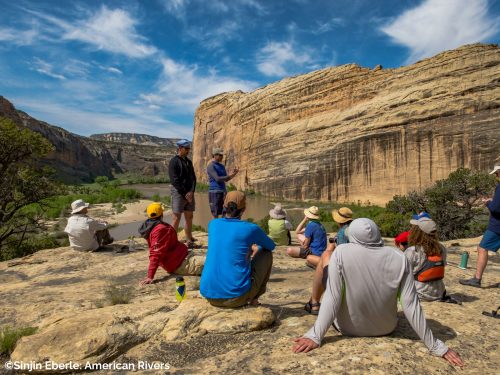 We commend the state on translating the entire draft to Spanish, providing translation during public listening sessions, and working towards justice, but more is needed. Equity language is used throughout, but the plan doesn't actually specify who is leading this work or how it will be accomplished.
When the Water Plan and state officials speak of equity, it needs to be more actionable and have a greater focus on accountability. To that end, the state must include a concrete plan to work with a larger range of voices. One way to achieve this would be through the hiring of a Chief Equity, Diversity and Inclusion Officer or similar role within the Colorado Water Conservation Board (CWCB) to develop trust with historically underrepresented communities and ensure equity is being advocated internally in all of the areas they list it in the plan.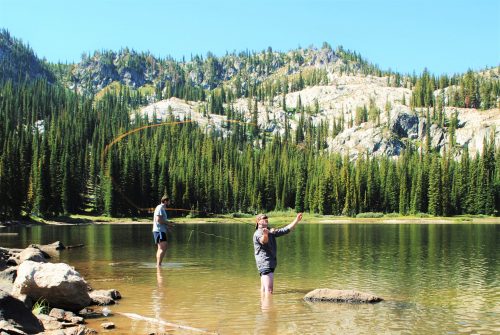 Eighteen months ago, the CWCB— the state body guiding the development of the water plan and its update — created the Water Equity Task Force with a stated mission to shape a set of guiding principles around equity, diversity and inclusion that could help inform the update to the Colorado Water Plan. While this group accomplished its "task," we encourage the CWCB to follow the lead of CDPHE, which established its Environmental Justice Advisory Board, and create a Water Equity Advisory Board, in addition to a Chief Equity, Diversity and Inclusion Officer. This board would help guide implementation of the five recommendations that came from the Task Force in addition to actions outlined in the Draft Plan such as an interagency environmental justice mapping working group and increasing grant funding access, among others. Given the diversity of residents in Colorado there's a need, and role, for providing guidance around addressing equity, diversity, and inclusion in how our state's water supply is being managed now as we prepare for a future with less available water for all.
Decision making spaces for how our water supply is managed would benefit from an increase in racial, gender, and other forms of diversity. It is essential that governing bodies accurately represent the population they serve. For example, groups like the nine Basin Roundtables have made progress toward being more diverse and inclusive but are still predominantly white and male — if meaningful progress toward greater racial equity and inclusivity are to be fully realized, it must begin at the highest level. While we support mention of equity, diversity, and inclusivity in the identified action of supporting the long-term stability and impact of Basin Roundtables, we encourage state officials to go beyond even that. Specifically, CWCB should include collaboration with partners such as CDPHE's Environmental Justice Advisory Board, Great Outdoors Colorado, the CPW Colorado Outdoor Equity Board among others to develop a strategy and implementation plan for creating greater racial diversity and inclusivity in decision making spaces such as Basin Roundtables and the CWCB Board of Directors. However we want to emphasize that diversity of membership without addressing inclusion and equity will only result in further disenfranchisement.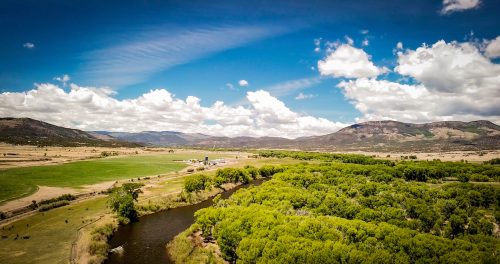 Beyond leadership and management at the state level, guidance around policymaking and water-related legislation must also be reviewed through the lens of equity. For example as the state works to implement HB22-1151, a bill incentivizing the removal of high-water turf from municipal landscapes, efforts to reduce outdoor irrigation need to be managed from a variety of perspectives to ensure healthy communities, attractive Colorado-appropriate landscaping, places to recreate, ecosystem benefits (e.g., pollinators), and cooling impacts of vegetation.  Ornamental — and often thirsty — landscaping such as lawns can be a privilege of wealth, with lower income neighborhoods often lacking these amenities. As we work to replace non-functional turf with low water use landscaping we must consider all types of neighborhoods and levels of income and accessibility to programs. To ensure equitable access, the legislation was written so that all Coloradans, including those that live in rural areas or communities without existing turf replacement programs, have access to funds for turf removal.  When designing the program criteria, the CWCB could look at prioritizing funding or reducing matching fund requirements for communities that have a greater makeup of underserved or underrepresented individuals according to the US 2020 census data.
In addition to considering turf replacement through an equity lens, it is equally important to think about what equity looks like in new development. Colorado is an incredibly fast growing state, and more communities are updating their landscape regulations to ensure that new development is less water intensive. The city of Aurora, for example, is limiting turf in new construction to reduce the water demands of its growth. Just like with turf replacement, we must consider new landscape regulations through an equity lens and think through whether those new landscape regulations will increase the cost of development and housing, or if only affluent developments can follow the regulations in a way that looks nice and functions as a healthy ecosystem (e.g., manicured xeric landscapes with state-of-the-art irrigation systems versus only mulch, gravel or other non-living materials). These landscape regulations must be crafted in a way that achieves the overarching goal — using less water — while benefiting all Coloradoans or at a minimum not disproportionately impacting some Coloradoans.  CWCB should add equity and greatest impact scoring criteria to their grants similar to the Justice 40 Executive Order so the result is that funding is intentionally going towards projects that provide the greatest impact to historically underinvested communities and conserving water. Equity must be part of that consideration so that additional unintended consequences such as additional heat islands are not created and our most vulnerable communities are not left behind.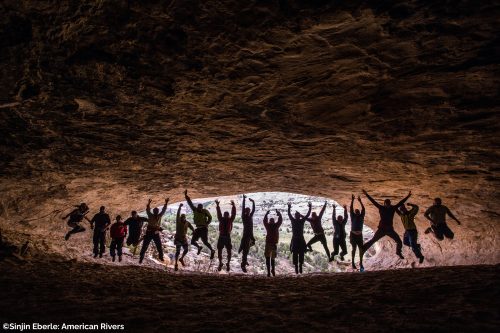 Water for Colorado has developed a series of recommendations for the state to consider as they finalize the draft update. Our recommendations for equity, diversity, and inclusion fall amongst the top of those, and we are asking residents to help elevate the Coalition's priorities by signing onto our petition. But, much more is needed to elevate diverse voices throughout Colorado and how our water supply is managed. For example, attend a local Basin Roundtable meeting either in person or virtually, provide a public comment at the upcoming CWB Board of Directors meeting on September 20 and 21st in Durango, and/or participate in the Water 22 Pledge.
---
Jared Romero is Director of Strategic Partnerships for the Theodore Roosevelt Conservation Partnership.  He earned a Ph.D. in Biomedical Sciences from Colorado State University-Fort Collins and his master's in Applied Natural Science from Colorado State University-Pueblo. He has worked in various aspects of conservation, ranging from boots-on-the-ground work as a wildland firefighter to research in ecological toxicology to experience as an educator and administrator. Most recently, Romero spearheaded the development of One Health education and research at Boise State University. The One Health initiative focuses on the interconnected relationship of animal, human and environmental health through engaged collaborative thinking and complex problem-solving. He is a native of the San Luis Valley in Colorado. His love for the outdoors stems from his time camping, hunting, and fishing in the Rocky Mountains with family and friends.
Beatriz Soto is Director of Protégete for Conservation Colorado. Beatriz has been at the intersection of community building, social justice and working towards a stable climate for the past two decades. She is a LEED certified architect that worked on a variety of energy related projects, from Net-Zero affordable housing to high performance straw bale homes, sustainable developments in the pacific coast of Mexico, as well as providing professional trainings with the US and the Mexican Green Building Councils. She is former Director of Defiende Nuestra Tierra for The Wilderness Workshop, also a co-founding member of Voces Unidas de las Montañas, first non-profit organization in the central mountain region, made up of Latinx leaders that helps create opportunities for Latinos to speak and advocate for themselves. Beatriz is based in Carbondale, CO.
---
Sep 19, 2022 -
Por Jared Romero y Beatriz Soto El agua afecta a todos los aspectos de la vida en Colorado y, por tanto, a todos los habitantes de...