Denver, CO — The Water for Colorado Coalition today applauded congressional passage of the Bipartisan Infrastructure Investment and Jobs Act (IIJA), which will send $8.3 billion of federal funding to Western water. With this vote, the IIJA will head to President Biden's desk to become law. Funding in this package includes hundreds of billions of dollars for investments in climate resilience including natural infrastructure, forest management and wildfire mitigation, ecosystem restoration, drought preparedness and relief, and other strategies that could immediately benefit Colorado River Basin communities. In response to this, the Water for Colorado Coalition released the following statement:
"We are thrilled by the passage of the Bipartisan Infrastructure Investment and Jobs Act, which includes funding that could directly benefit Coloradans facing the impacts of an increasingly hotter and drier reality. This critical funding provides opportunities to help our state address increasingly dire drought conditions that threaten thriving rivers, healthy fish and wildlife habitat, the outdoor recreation economy, farms and ranches, and clean and reliable drinking water supplies. We now look forward to working with the state decisionmakers to encourage investment of these federal dollars in common-sense strategies that increase climate resilience and help keep rivers healthy and flowing throughout Colorado. 
"It's a rare opportunity for Colorado to have funding flowing while our rivers are not. Colorado needs to be ready to use as much of these once-in-a-generation federal funds as quickly as possible to address the state's water resource funding gaps through implementation of the Colorado Water Plan. We have a plan; now we need to fully fund it. Funding should be prioritized to update aging water infrastructure to achieve multiple-benefits, expand water reuse and recycling, bolster natural infrastructure, and restore forest and watershed health across the state. The time to address these issues is now, and the state's water plan — which is currently undergoing its scheduled seven-year update — shows us what must be done to sustainably manage Colorado's finite water resources, protect our rivers and streams, and preserve our agricultural heritage. Let's continue to invest in that plan using funds from the federal infrastructure investments." 
"With the passage of this legislation, Congress must now move quickly to support investments in climate and conservation programs in the reconciliation legislation to secure a stronger and more resilient future for Colorado. Without immediate, bold action and leadership to address climate change, warming and aridification will continue depleting the Colorado River and other water supplies across the West. We urge Colorado's federal delegation to pursue further responsible climate and water policies that will meet our state's needs."
###
About the Water for Colorado Coalition 
The Water for Colorado Coalition is a group of nine organizations dedicated to ensuring our rivers support everyone who depends on them, working toward resilience to climate change, planning for sustained and more severe droughts, and enabling every individual in Colorado to have a voice and the opportunity to take action to advocate for sustainable conservation-based solutions for our state's water future. The community of organizations that make up the Water for Colorado Coalition represent diverse perspectives and share a commitment to protecting Colorado's water future to secure a reliable water supply for the state and for future generations.

---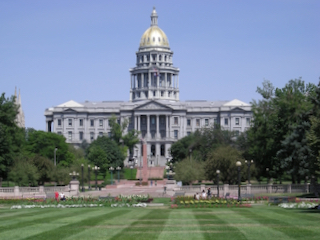 Jan 21, 2022 -
Last week, Colorado's 2022 legislative session began with a sobering reminder and call to action from Speaker Alec Garnett: "Climate change is a clear and present danger...