DENVER, CO — The Water for Colorado Coalition today released the following statement in response to the release of the U.S. Bureau of Reclamation's 2-Year and 5-Year Probabilistic Projections. The projections, which come shortly after the first-ever Tier 1 shortage declaration in the Colorado River Basin, indicate a high likelihood that water levels in Lake Powell and Lake Mead could reach critically low levels as early as next year, and demonstrate the immediate need for action. 
"These latest projections from the Bureau of Reclamation further demonstrate the risk that Colorado faces as water levels in Lakes Powell and Mead are likely to continue to decline. Our state is rapidly warming, and flows in several of our major rivers have dropped drastically in the face of ongoing drought and climate change. Coloradans are already experiencing the effects of a changing climate and today's projections confirm that incremental solutions to protect the Colorado River and our state's water future are no longer enough. 
"These new projections signal a paradigm shift in Colorado River Basin conditions, and they must be met with bold climate and water management action by leaders that prepare our state for a hotter and drier future. We must improve protection for, and restoration of, our rivers and watersheds through policy change and targeted funding for high-impact water and river pilots and projects. Additionally, Colorado can – and should – implement common-sense strategies that prioritize conservation and efficiency in the near term to help increase our resilience to drought and provide long-term water security for all Coloradans. As Colorado works to update its state Water Plan, leaders must continue to engage with all communities across the state to understand local needs while also planning for how to best deploy any infusion of federal or state funding to support the protection and restoration of working lands and healthy, flowing rivers. 
"As climate change continues to reduce flows in our rivers and threaten Colorado's water supply, it is time to acknowledge that we are living in an era of less and thus must take meaningful action to improve the resilience of our rivers for all people, wildlife, and economies that rely on them."
###
About the Water for Colorado Coalition 
The Water for Colorado Coalition is a group of nine organizations dedicated to ensuring our rivers support everyone who depends on them, working toward resilience to climate change, planning for sustained and more severe droughts, and enabling every individual in Colorado to have a voice and the opportunity to take action to advocate for sustainable conservation-based solutions for our state's water future. The community of organizations that make up the Water for Colorado Coalition represent diverse perspectives and share a commitment to protecting Colorado's water future to secure a reliable water supply for the state and for future generations.
---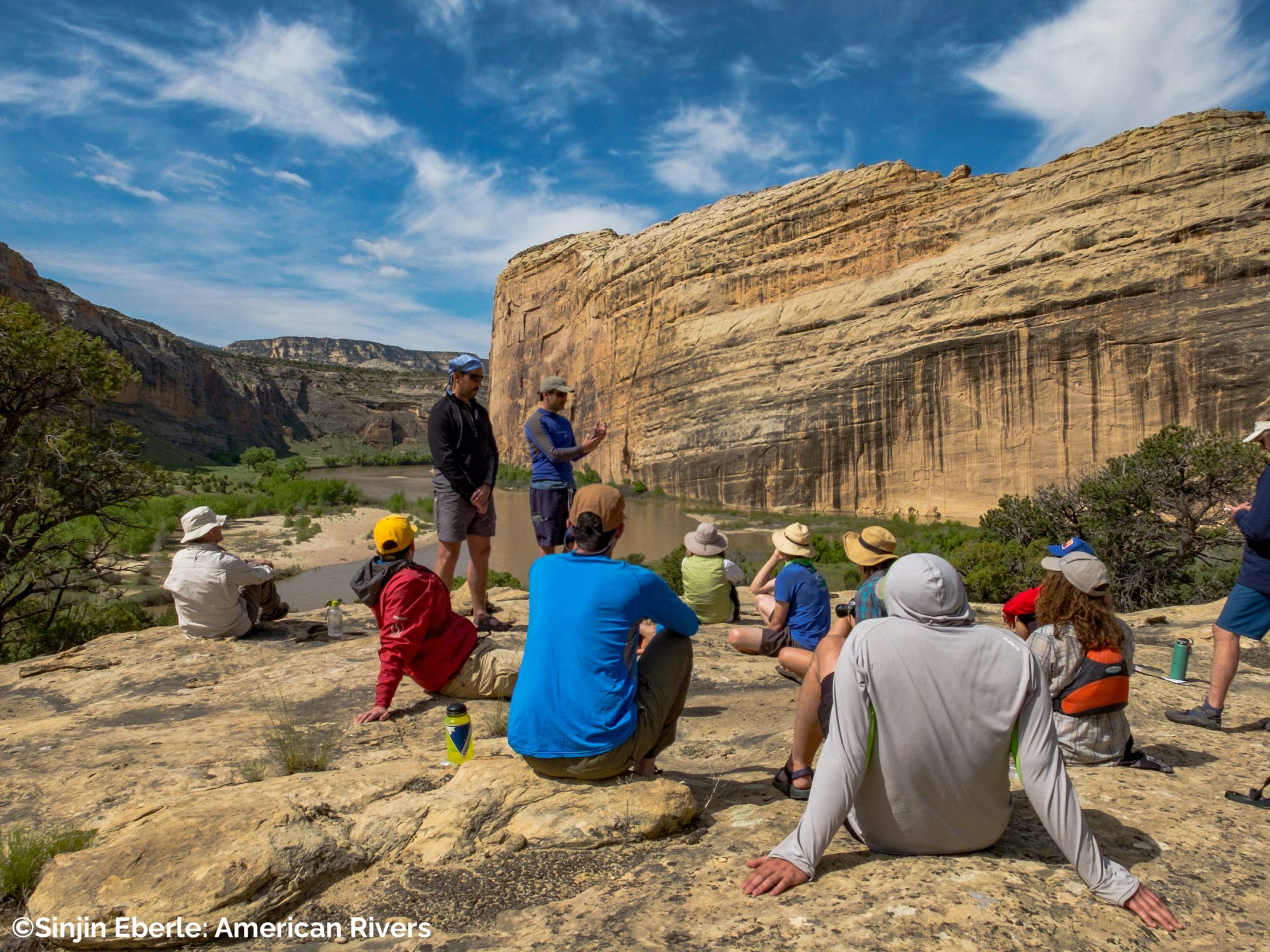 Oct 07, 2021 -
Our rivers are the lifeblood of the American West, and we all know that river and water management are both fundamentally important and infinitely complex, governed through...