DENVER, CO On Friday, April 23 — the day after Earth Day — a quarter or more of Colorado's streams, rivers, and wetlands lost critical protections as the Navigable Waters Protection (NWP) Rule went into effect in the state following a year of legal efforts to prevent it. 
Until this week, Colorado remained the only state to successfully avoid application of the Trump administration rule, which last year rolled back key protections in the Clean Water Act — the bedrock environmental law protecting our drinking water from pollution. A judicial stay issued as a result of a legal challenge by Colorado Attorney General Phil Weiser has kept the state's waterways protected until now. The appeals court recently lifted the stay, so the NWP Rule will take effect in Colorado Friday, April 23. 
The NWP Rule will impact the protections of critical sources of drinking water and leaves at least 25% of Colorado's streams and 22% of wetlands vulnerable to pollution. The rule hits "ephemeral" streams, those that flow seasonally, particularly hard, curtailing critical safeguards for waterways that respond primarily to precipitation events — which make up 68% of waters in Colorado. It also threatens the safety and reliability of clean drinking water, which 94% of Westerners say is essential. Below maps developed by Water for Colorado Coalition partner's Trout Unlimited and The Nature Conservancy illustrate the extent to which this policy will threaten Colorado's water.
"In a state known for its work to conserve the natural resources that are vital to so many Coloradans' well-being and livelihoods, it is shocking that this rollback is drifting by so quietly," said Josh Kuhn, Water Advocate for Conservation Colorado, a Water for Colorado Coalition partner. "Colorado serves a vital national role as a headwaters state, and we need our lawmakers to take action now protecting our rivers, streams, and wetlands from irreversible harm."
It is now up to the legislature to prevent this dangerous rule from taking effect and removing safeguards for water sources. Colorado needs state policies protecting clean drinking water and our waterways more broadly regardless of who is in the White House. While policy changes in the new federal administration could reestablish protections, that will take years — by then, the damage done to our waters will be irreparable. If Colorado leadership doesn't step in, streams and wetlands could be filled with construction debris, subject to polluted runoff from nearby development sites or obliterated by bulldozers.
"We need immediate legislative action to ensure our water is treated as the precious natural resource it is," said Melinda Kassen, Sr. Counsel, Theodore Roosevelt Conservation Partnership. "The Colorado Legislature has prioritized critical funding for the Colorado Water Plan — but if they don't protect our streams and wetlands from pollution, what are we funding? Our streams, rivers, and wetlands need safeguards from activities that would release pollutants into them. Without this, unregulated construction may impair sources of drinking water and the streams and wetlands that support hunting and angling in Colorado." 
The Water for Colorado Coalition has environment, legal, and policy experts available to discuss the implications of this rule's implementation, and the need for immediate state action.
###
About the Water for Colorado Coalition 
The Water for Colorado coalition is a group of nine organizations dedicated to ensuring our rivers support everyone who depends on them, working toward resilience to climate change, planning for sustained and more severe droughts, and enabling every individual in Colorado to have a voice and the opportunity to take action to advocate for sustainable conservation-based solutions for our state's water future. The community of organizations that make up the Water for Colorado Coalition represent diverse perspectives and share a commitment to protecting Colorado's water future to secure a reliable water supply for the state and for future generations.
---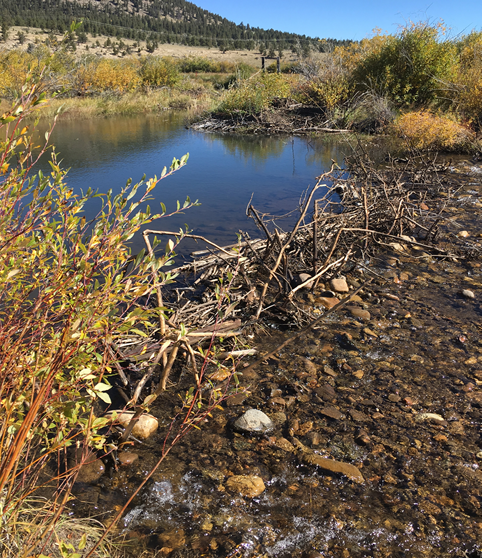 May 14, 2021 -
"As an industry, we don't really have any infrastructure, if you will. Our corporate infrastructure is our public lands and our waters." David Dragoo,...