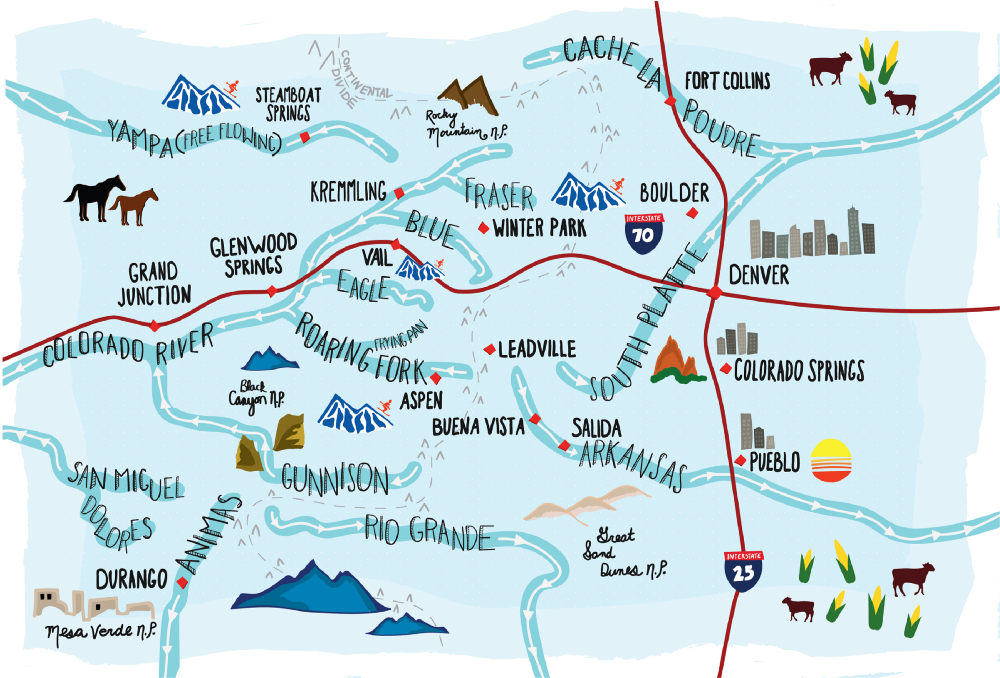 Rivers are the lifelines of Colorado's economy, environment, and lifestyle. They touch everyone in our state, providing most of our clean, safe, and reliable drinking water; supporting our thriving farms and ranches; and contributing to culture, heritage, and recreation — everything from world-class fishing, paddling, and scenery — drawing visitors from around the world.
However, not everybody knows where this water comes from or what takes place as water travels from snowpack to faucets and farms. That's why a group of partners in Colorado conservation came together to create a new report, Do You Know Your Water, Colorado? a cheat sheet on understanding where water comes from and how Coloradans can take steps to protect this resource.
Led by American Rivers and Audubon Rockies' Western Rivers Program, with additional support from The Nature Conservancy, Western Resource Advocates, and Water for Colorado, this report aims to provide an introduction and education for people across the state on Colorado's water infrastructure.
Typically, a drop of water that flows down the Colorado River is used more than 20 times on its journey to the Pacific Ocean. This water flows across the state through small ditches, canals, tunnels, reservoirs, and natural rivers before reaching its user. Today, roughly 80 percent of Colorado's population lives on the Front Range, while about 80 percent of Colorado's precipitation falls on the Western Slope.
Click here to learn how water in Colorado travels from the river to your tap, and the role we can all play in supporting reliable clean water supplies for Coloradans and our environment.
---