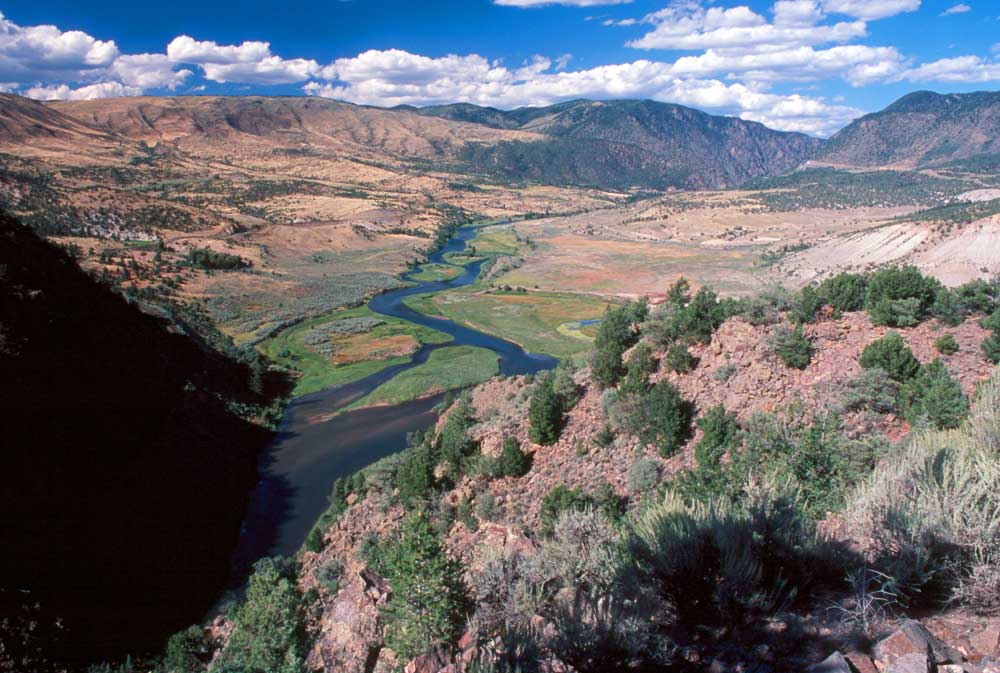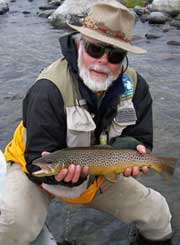 By Ken Neubecker, Associate Director, Colorado Basin Program for American Rivers
On November 19th the Colorado Water Conservation Board (CWCB) reviewed and approved the draft Colorado Water Plan.  With that and a few "tweaks", the 385-page document will be sent to the Governor's office for his review by December 10.  This isn't the end of the process though.  The revised draft will continue to be edited and refined with comments from the public, industry, and water utilities through the middle of next year.
Providing water for the needs of each major river basin; for growing cities and communities, farms and ranches, a world famous recreation industry and truly healthy rivers won't be easy.  Growth and demand will increase while the physical quantity of water available will likely decline.  If this seems to be an impossible task, and it may well prove to be, at least Colorado is beginning to take a serious and comprehensive look at the state's water supply conundrum from both a state-wide, as well as basin-wide, perspective.
Like any large planning effort, there are things to like, along with some bitter pills to swallow.  The draft plan is built largely on how the various basins envision their future water needs and how those will be filled.  Each of the 9 Basin Roundtables developed a "Basin Implementation Plan" or BIP, listing the projects or processes they will pursue.  These proposals vary from building new reservoirs, improvements to existing infrastructure (such as enlarging tunnels or firming existing water rights), conservation and efficiency measures, strategies to protect and sustain agriculture, and ideas about how to keep rivers and streams flowing healthy for generations to come.
American Rivers primary concern with the Colorado Water Plan centers around Governor Hickenlooper's Executive Order, calling for "a strong environment that includes healthy watersheds, rivers and streams, and wildlife".  At the same time we are paying attention to how water can still be provided for domestic needs and to sustain "viable and productive agriculture".  In 2014, American Rivers added the Upper Colorado River to its Most Endangered Rivers list – signaling urgency for policy makers and the public alike to take the plight of the Colorado River seriously. Each of us consumes water every day for our basic life functions, even as the writer Wendell Barry noted, "eating is an agricultural act".   Now that's something we can all sink our teeth into.
But how should we define and pursue "healthy watersheds, rivers and streams…"?   Outside of the states In-stream Flow program and site specific project mitigations, this idea has never historically been considered as part of water planning efforts in Colorado.  While the draft plan does focus on endangered species, riparian areas and wetlands, fisheries and recreational facilities, what is is left largely unsaid is an emphasis on vibrant and sustainable river ecosystems.  Rivers are "More than conduits for water.  They are complex systems that do complicated work". (Postel, Richter, Rivers for Life, 2003).  Not until Chapter 7 does this idea of a complex ecosystem emerge in the plan, and only then when the discussion turns to keeping watersheds healthy and functioning.
"Watershed health can be broadly defined as a measure of ecosystem structure and function.  Species richness (characterized by abundance and diversity), inorganic and organic resources, and physical attributes of an area comprise structure.  Function refers to productivity and hydrology.  A critical element of hydrologic function is flow regime." (Chapter 7, page 2 of 28).
This definition should also be applied to "healthy rivers and streams" as well when they are discussed in Chapter 6.2.5, Meet Colorado's Environmental and Recreational Needs and 6.6 Environmental Projects and Methods.  It is a key concept for planning and providing the water and hydrologic function needed to meet the Governor's order, as well as to maintain and promote healthy streams and communities across the state.
The plan also refers to a knowledge gap (Chapter 6.6.3), recognizing that when it comes to the water supply and flow regime needs of most rivers, we simply don't know enough.  The Colorado River (main-stem) Basin roundtable has proposed a Basin wide stream management plan and has encouraged the other basins to consider this approach as well.  This kind of analysis must come from independent studies that define the real ecological needs of the rivers and streams across our state.  A few studies do exist, but nothing has been done that connects the dots across all stretches of river in Colorado.   Until this is done and we have a more comprehensive understanding of what the rivers actually need for either restoration or protection of a "strong environment", we can't begin to really plan, propose projects, or develop management procedures that will contribute to achieving the true spirit of the stated goals expressed by the Governor's Executive Order.
---

Dec 29, 2014 -
Press Release:New Poll: Coloradans Support Healthy Rivers, Conservation(Oct. 13, 2014) CNBC: