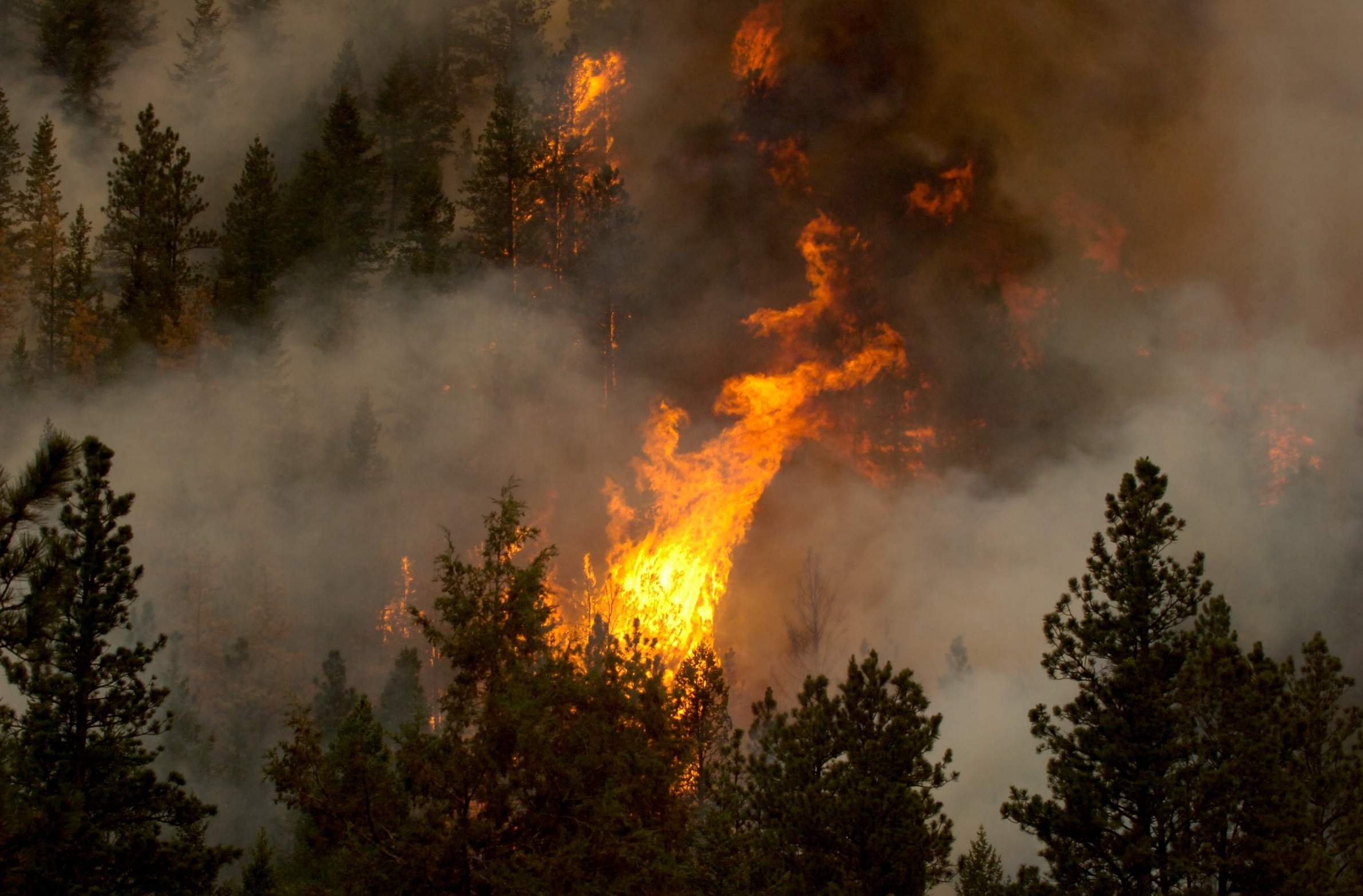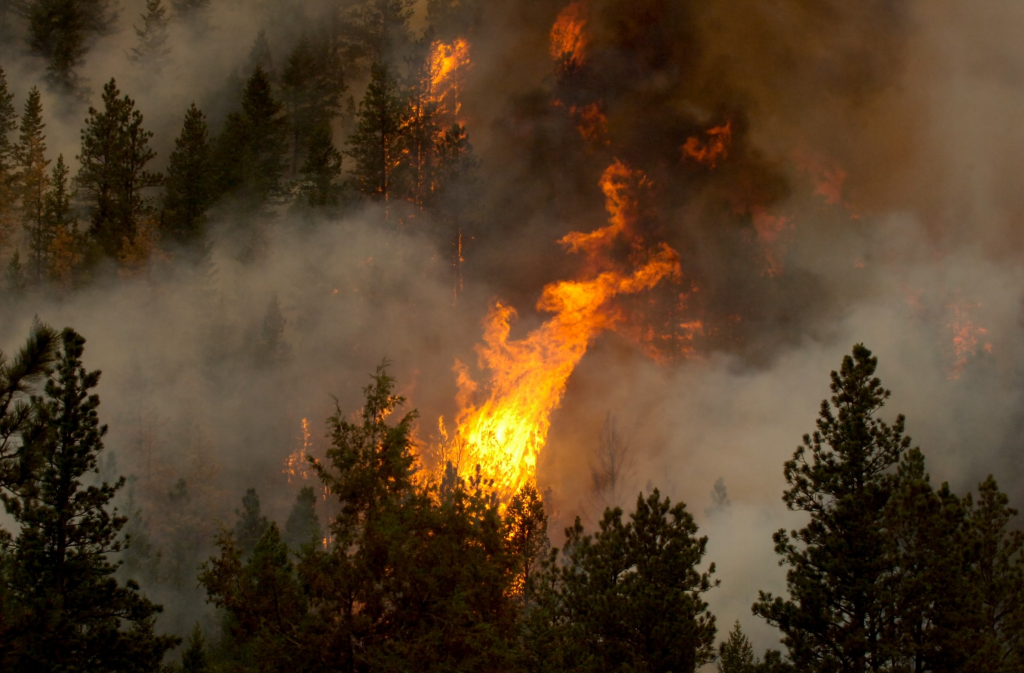 By Lydia Zowada, member of the Nature Conservancy's Forest and Fire Team
I am back in Colorado right now, but I have spent the summer traveling across the West to battle wildfires. I have been a firefighter since 2014 and have been working in the natural resource field for 8 years. Every season we see large fires that are starting earlier and ending later, burning at a higher intensity than they would have historically.
This summer I have spent time in Montana and Southern Colorado working to control wildfires. It takes many resources to contain and control these blazes, providing not only for the safety of the public and their property, but preventing damage to natural resources, such as the watersheds that deliver and filter our drinking water.
Working on the fire line is a dangerous task. The physical challenges of digging line in 100-degree weather while carry a 50+ pound pack is just the start. You've likely worked 16 hours a day, with minimal sleep for the previous few weeks, with only a day's break in-between, and have the rest of the season to go. You continue because you genuinely care about the work and believe in what you are doing, but with an increase in extreme fire behavior there comes a breaking point past which the fire can no longer be contained before consuming thousands of acres.
As we have seen in recent years, people are exclaiming that they have not ever seen a wildfire season like this before. Undoubtedly, they are correct. The New York Times recently reported that this year's wildfires have been more violent than last year's, which were more violent than the year before. This is the result of a convergence of shifting weather patterns, climatological changes, fire suppression practices and have been exacerbated by pests like the mountain pine beetle and a variety of diseases in our headwaters forests.
Meanwhile, our rivers are extremely susceptible to large scale damage due to wildfire, and the long-term effects of erosion and accompanying sedimentation that can affect hundreds of miles of waterways downstream.
Firefighters are on the front lines, risking life and limb to provide for the safety of the public and wildlife, but the work doesn't stop there. Firefights are beginning to spend more of their time on fire prevention and education to reduce the impacts of wildfires on forest habitats and the people downstream that depend on the clean, reliable water supplies that they provide. The Colorado Water Plan includes preventative measures to reduce the potential for catastrophic wildfire and the resulting impacts to Colorado's rivers.
There is no silver bullet to this problem, but we do know a solution we can start with: healthier forests mean less damaging wildfires, flowing rivers, and clean, reliable drinking water. As a warming and drying climate increases the size and severity of wildfires investments in watershed and ecosystem health – like those called for in Colorado's Water Plan – will help keep Colorado's communities, wildlife, forests, and water resources safe.
Join me in asking Colorado to make sure our Water Plan is getting the investment and support it needs to be successful.
Thank you for taking action.
---