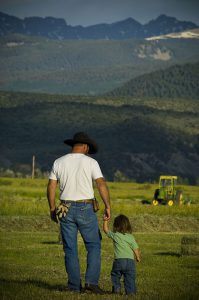 Let's provide incentives and funding to modernize irrigation infrastructure and support voluntary, flexible, compensated water-sharing agreements.
In addition, the plan should propose standards that could streamline water project permitting without sacrificing important protections for our rivers. Projects that meet the standards and are consistent with the conservation essentials of the Colorado Water Plan would qualify for state support.
Take Action to Modernize Agricultural and Water Sharing Practices
Send a letter to tell Gov. Hickenlooper and the Colorado Water Conservation Board that Colorado's Water Plan needs to modernize agricultural and water sharing practices.