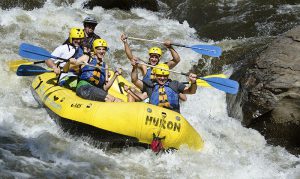 Colorado's rivers are an integral part of our heritage and way of life. Strong, flowing rivers are vital for fish and wildlife, and support recreational opportunities like kayaking and fishing.
We need to provide consistent and significant funding to assess, protect and restore the health of our rivers, including thorough streamflow management plans all across the state.
Take Action to Keep Colorado's Rivers Healthy & Flowing
Send a letter to tell Gov. Hickenlooper and the Colorado Water Conservation Board that Colorado's Water Plan needs to keep Colorado's rivers healthy and flowing.