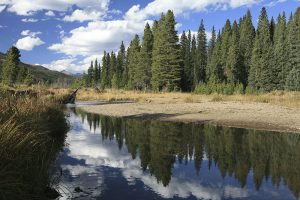 We need to change the status quo. Looking across the state to secure our water needs is no longer the answer.
Trans-mountain river water diversions that drain water from West Slope rivers to supply growing Front Range demands are controversial, costly, and harm our rivers. Conservation and efficiency are less expensive, less contentious and more effective.
Take Action to Avoid Trans-Mountain River Water Diversions in Colorado
Send a letter to tell Gov. Hickenlooper and the Colorado Water Conservation Board that Colorado's Water Plan needs to avoid new large trans-mountain river diversions.